Garmin Dash Cam 47 car video recorder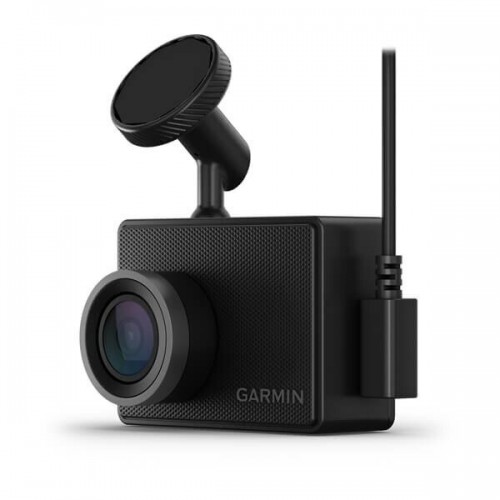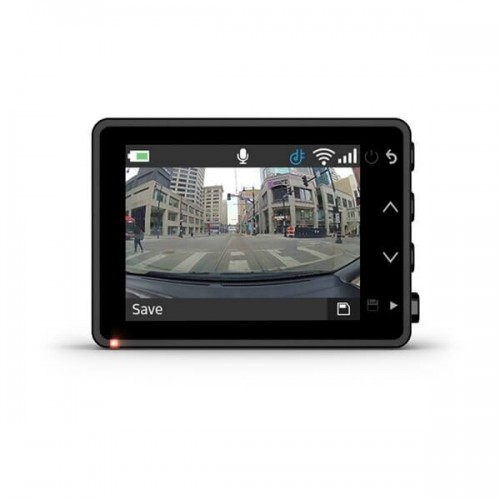 New -17 %
Garmin Dash Cam 47 car video recorder
Stock:

In Stock

Model:

Garmin Dash Cam 47
Garmin
Garmin Dash Cam 47 car video recorder
Compact and discreet video recorder with GPS
Capture important details. Shoot 1080p HD videos at a 140-degree viewing angle.
Because details are important, the integrated GPS indicates the time and location of events.
It's easier to control by voice, as instructions can simply be said without taking your hands.
If you're not near the car but want to see what's going on around it, you can take advantage of Live View tracking.
Parking Guard notifies you of any incidents that may affect your parked vehicle.
A little more vigilance won't really hurt. Alerts1 protect you.
Records high quality 1080p HD video
The Dash Cam 47 is an easy-to-use high-definition video recorder with a 2-inch LCD screen. With a wide viewing angle, it will reliably record the entire view of the road along with GPS coordinates and detailed time of where and what happened during the traffic. Rely on your Dash Cam 47, it captures great quality images in both daylight and dark. Attach the video recorder to the windshield and record your ride in 1080p resolution. The video recorder records continuously using the supplied microSD card. You will always be able to expand the memory size by inserting another larger microSD card (up to 256 GB, sold separately; required for Class 10). Play the recordings immediately on the recorder screen or later on your computer.
Your witness who never flashes
No need to worry about turning on or off. If the Dash Cam 47 is connected to a power source, it will start recording automatically and will mark the recorded locations if an incident occurs.
All events have time and place stamps, so you know exactly where and when they happened. When viewing records on a computer, you can see the coordinates, date, time, speed, and direction of travel of your trip.
The Dash Cam 47 has a built-in motion sensor (G-Sensor) so during the event your camera will know that you need to save previous, current and next videos to protect the full details of the event. And all this will be recorded on the microSD memory card.
To fully appreciate the consequences of the incident, you can remove your Dash Cam 47 from the mount and take photos of the outside of the car.
Share your trip with Travelapse ™
Travelapse mode makes it easy to create and share travel clips by recording hours of travel into short clips with more prominent travel moments.
Sync videos with your smartphone
The Dash Cam 47 has built-in Wi-Fi® wireless, so you can sync your footage to your smartphone by downloading the free Garmin Drive app. This will make it easier for you to share your recorded material with friends or policyholders.
Drive with additional warnings
The Dash Cam 47 has additional safe driving features for safer driving. An impending frontal collision warning¹ will alert you if your car is too close to another car in front. Lane Departure Warning¹ will alert you when you cross lanes. Speed ​​radar alerts² will alert you to speed cameras installed nearby. And when your car is at a traffic jam or intersection, a Go message will notify you when the car in front is moving.
Monitor the car while parking
Parking mode monitors your car when it is parked and the engine is off. The camera starts recording automatically when you capture motion. (An optional Garmin parking cable is required; it is recommended that you do not install it yourself in a garage.)
INTERNET STORAGE
Saved videos are stored online and can be accessed using the Garmin Drive app on a compatible smartphone. With a Wi-Fi® connection, you can share videos with other people by sending them a link and a secret code.
STORAGE PLANS
All videos are stored online for 24 hours from upload. Garmin also offers plans for longer image storage with a paid subscription.
Warnings may be affected by various external conditions. Visit Garmin.com/warnings for more information.
Radar locations are not available in all countries.