Drone DJI Mavic 2 Zoom
Drone DJI Mavic 2 Zoom
Stock:

In Stock

Model:

DJI Mavic 2 Zoom
DJI
Description: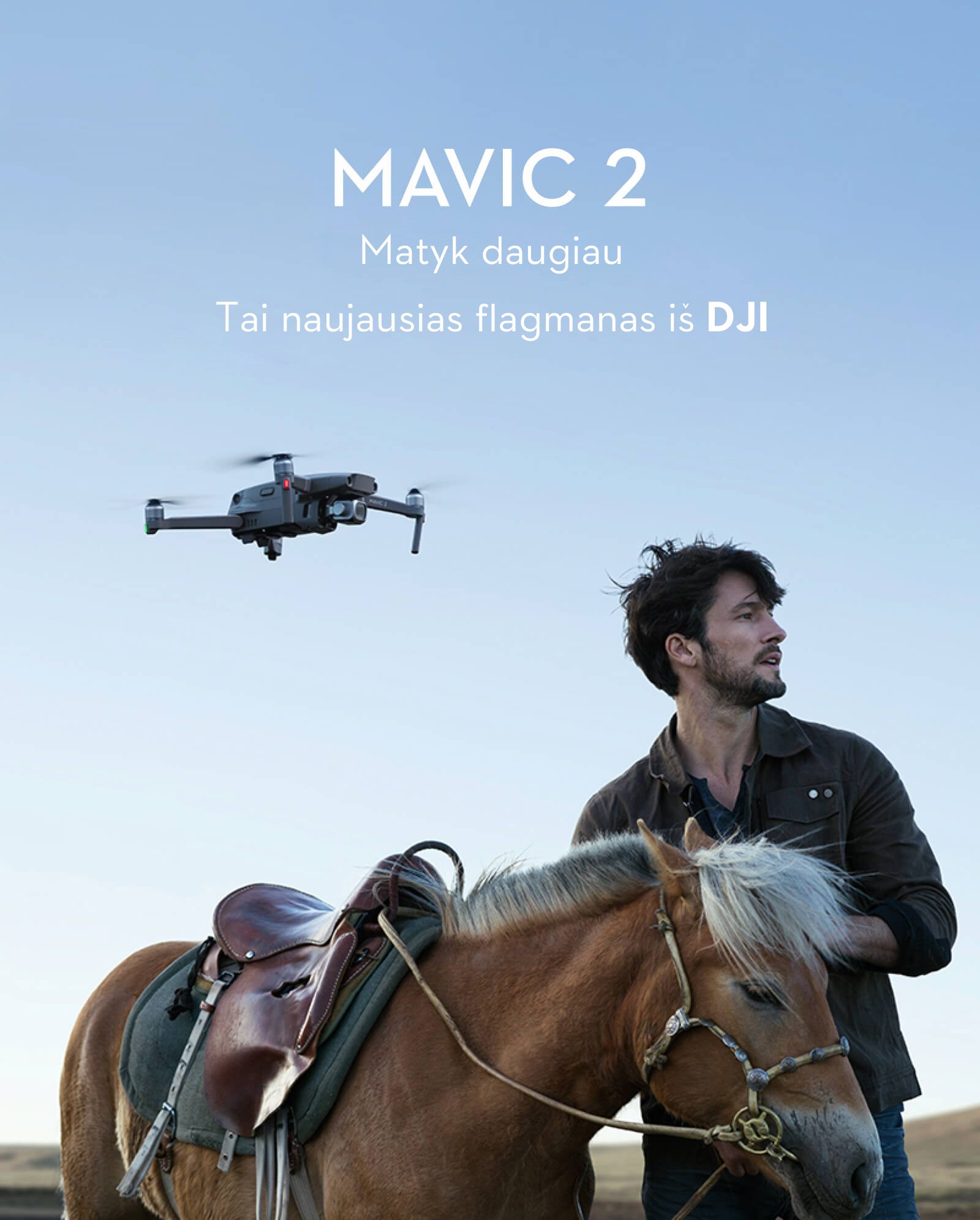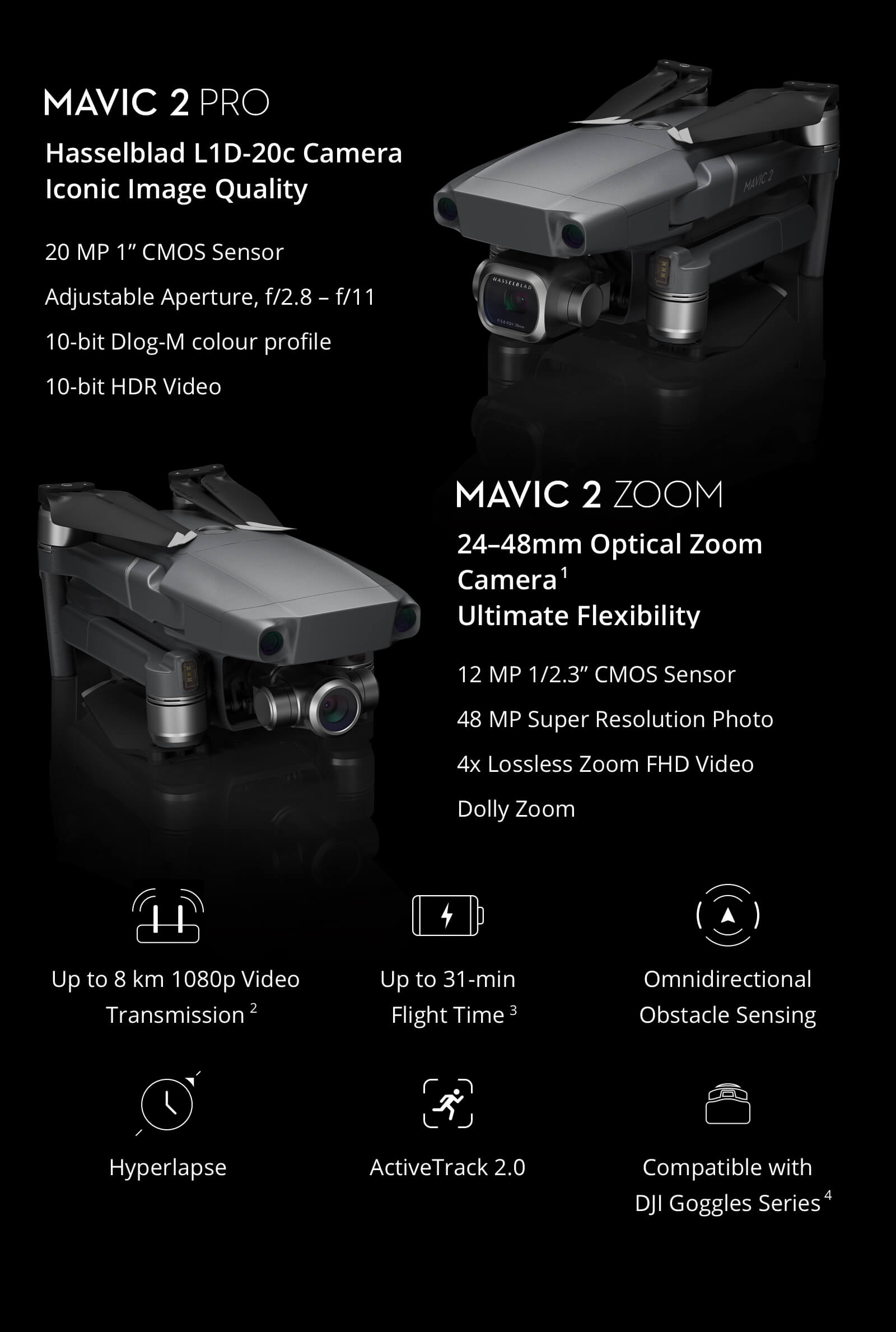 1080p images are transmitted up to a distance of 8 km2
Flight time up to 31 minutes3
Multidirectional obstacle avoidance
Hyperlapse '
Active Tracking 2.0
Compatible with the DJI Goggles glasses series
Foldable and compact
Create anywhere you travel.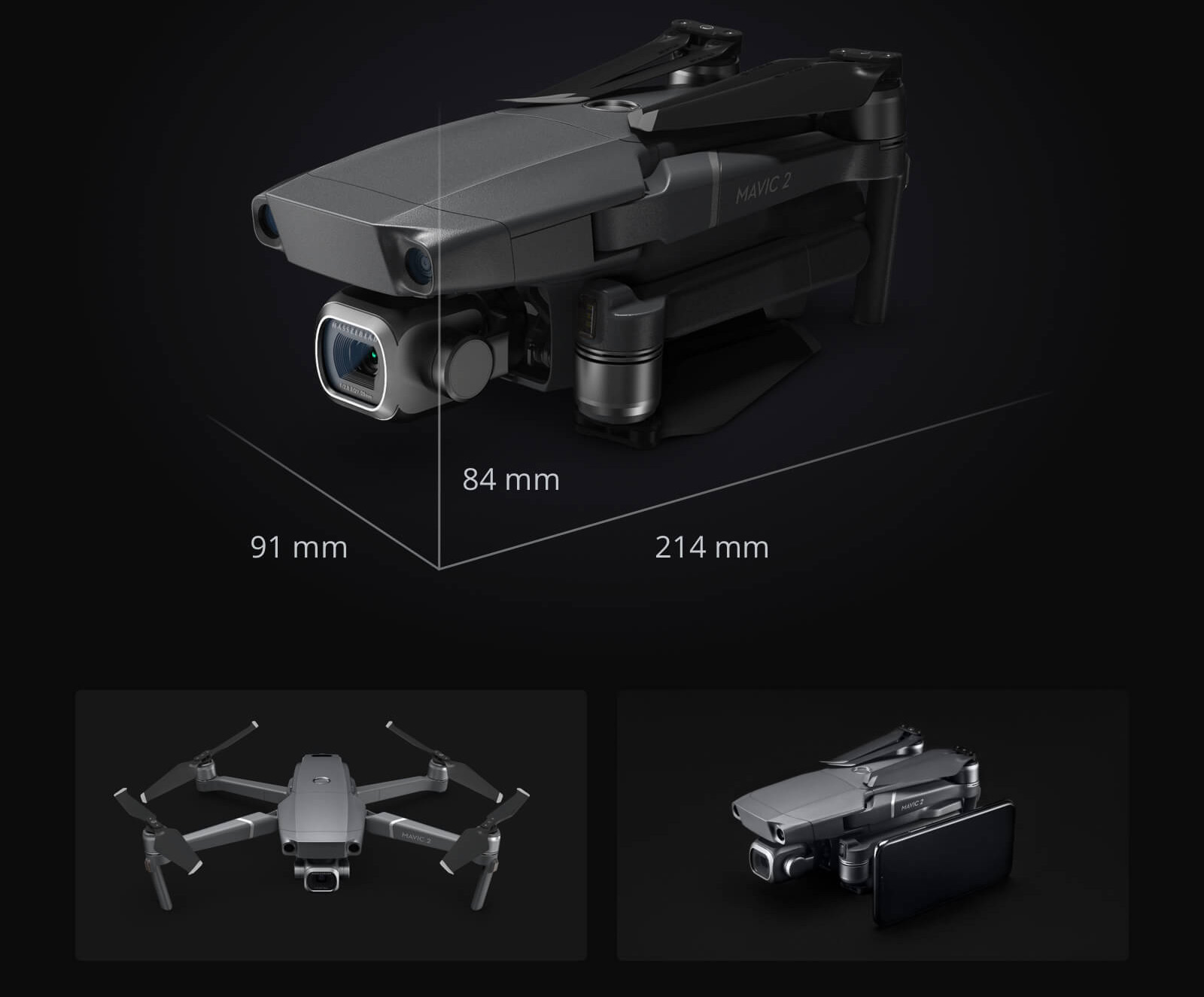 OcuSync 2.0 Digital Video Transmission System. See even more of the world smoothly and safely.
- 8 km 1080p live video transmission2
- 2.4 / 5.8 GHz real-time automatic switching5
- 40 Mbps data transfer rate.
- 120 ms latency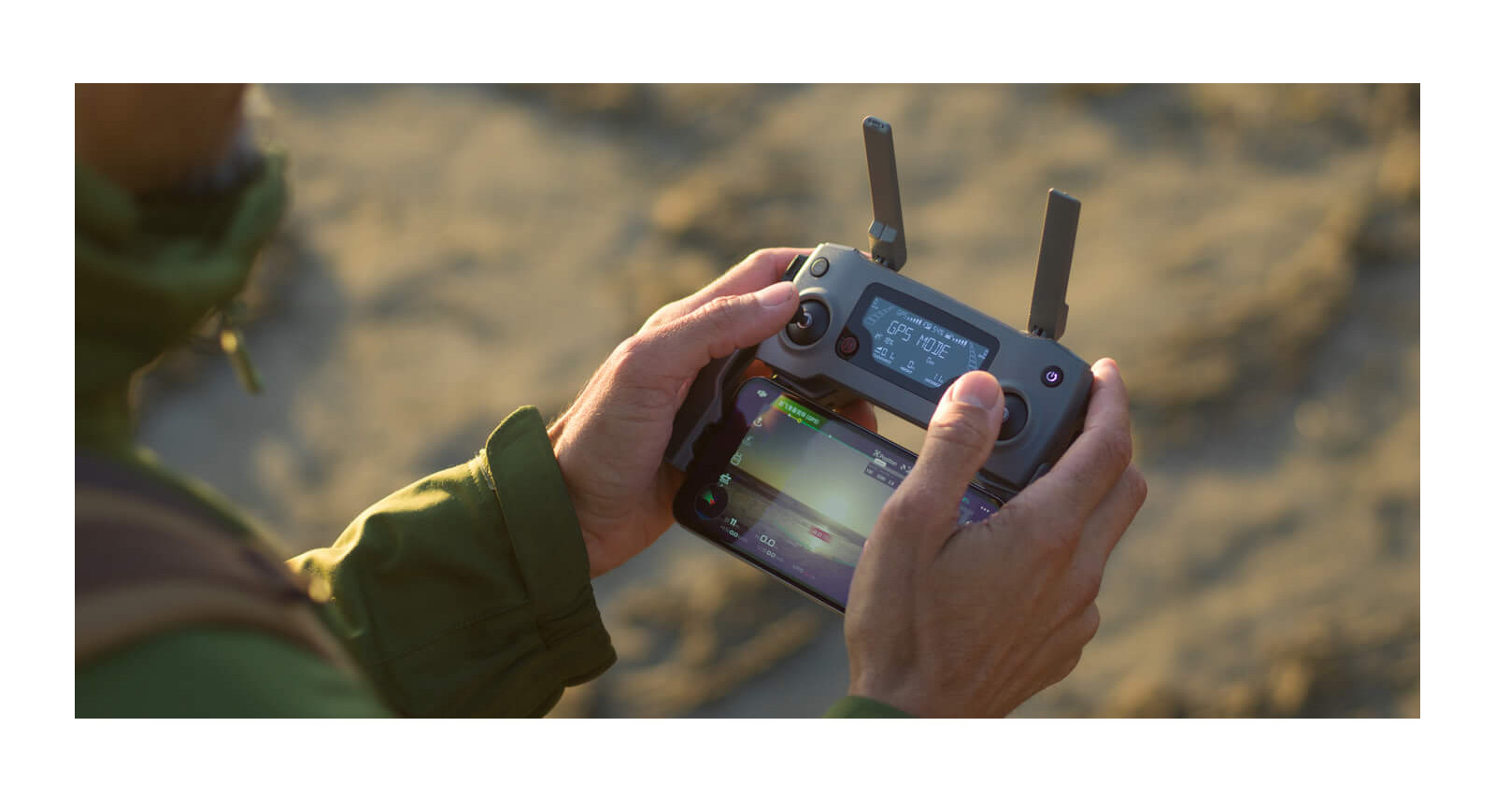 Fly faster, longer and quieter
31 min3 - Currently the longest flight time in non-commercial drones.
72 km / h. Maximum speed in sport mode (no wind)
Uses DJI silent flight technology.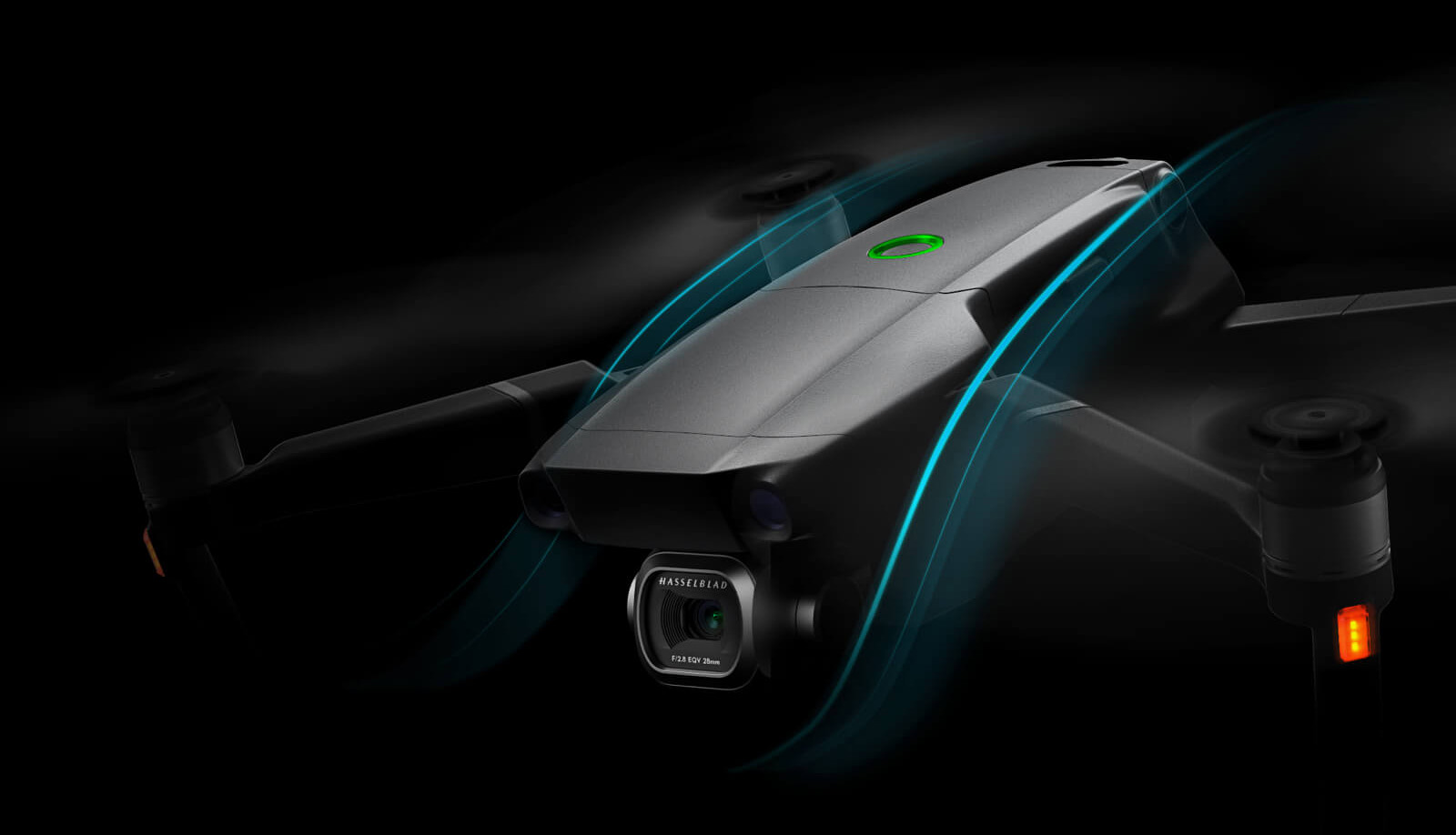 Versatile obstacle locking
- Obstacle avoidance sensors on all sides of the aircraft
- The Advanced Pilot Assistance System (APAS) allows the aircraft to effectively avoid obstacles in its path when flying back and forth.
- Additional auxiliary lighting at the bottom of the drone, effective in low light conditions and assists in bottom sensors
* Versatile obstacle detection includes left / right, front / rear and lower and upper, obstacle detection sensors. Obstacle detection on the left and right sides only works in ActiveTrack and Tripod modes. The versatile obstacle locking system does not cover the entire 360o circle. The left and right side sensors only work in specific modes and under the right ambient conditions. The DJI Warranty will not cover damage caused by an accident when flying sideways, even if the active tracking or tripod modes have been enabled. Please be careful to review the environment and pay attention to the messages in the app when you are piloting DJI Mavic 2 drones to ensure your safety, those around you, and the drone.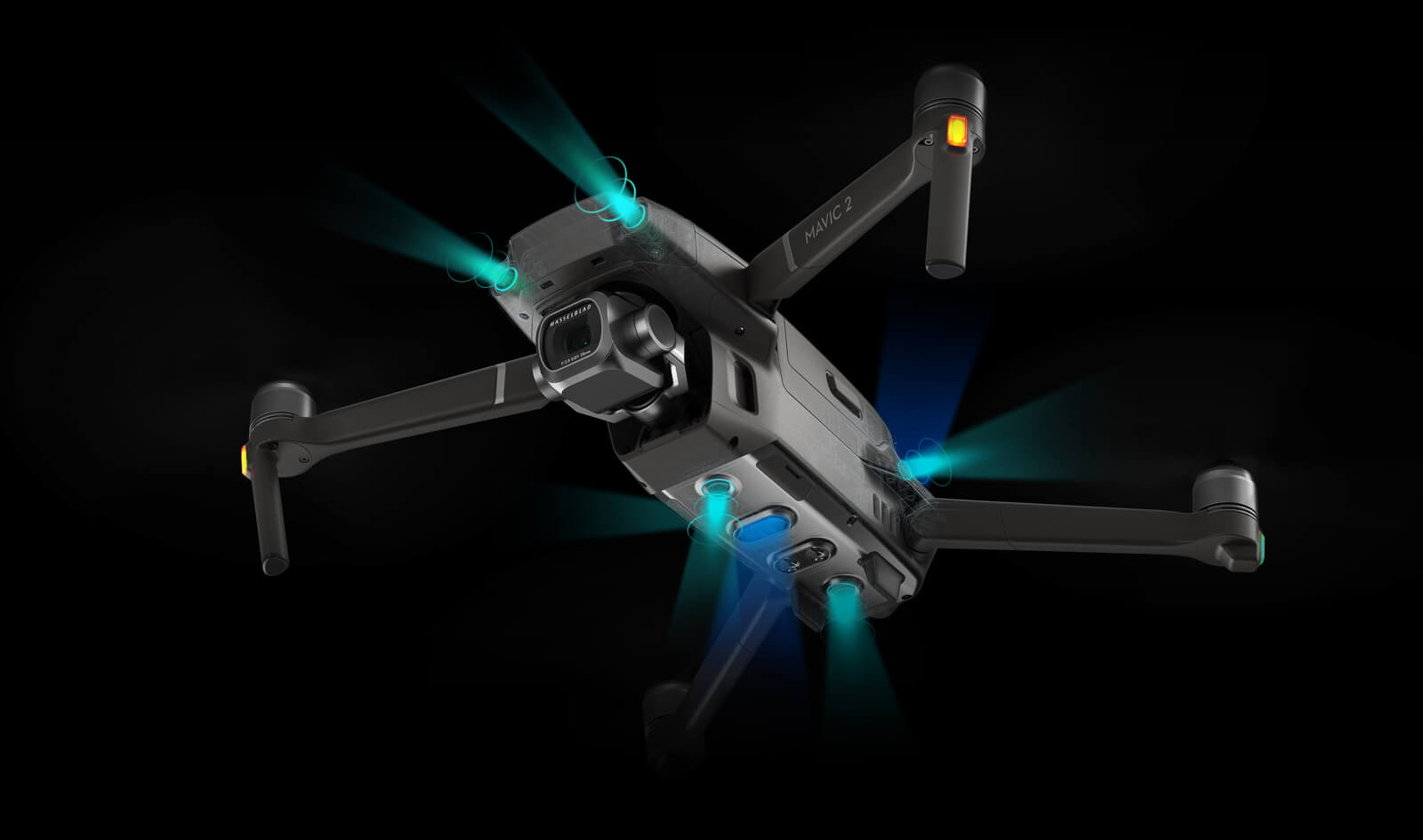 3 Axle stabilizer
The DJI Mavic 2 has a 3-axis stabilizer, which ensures smooth and stable video in any situation.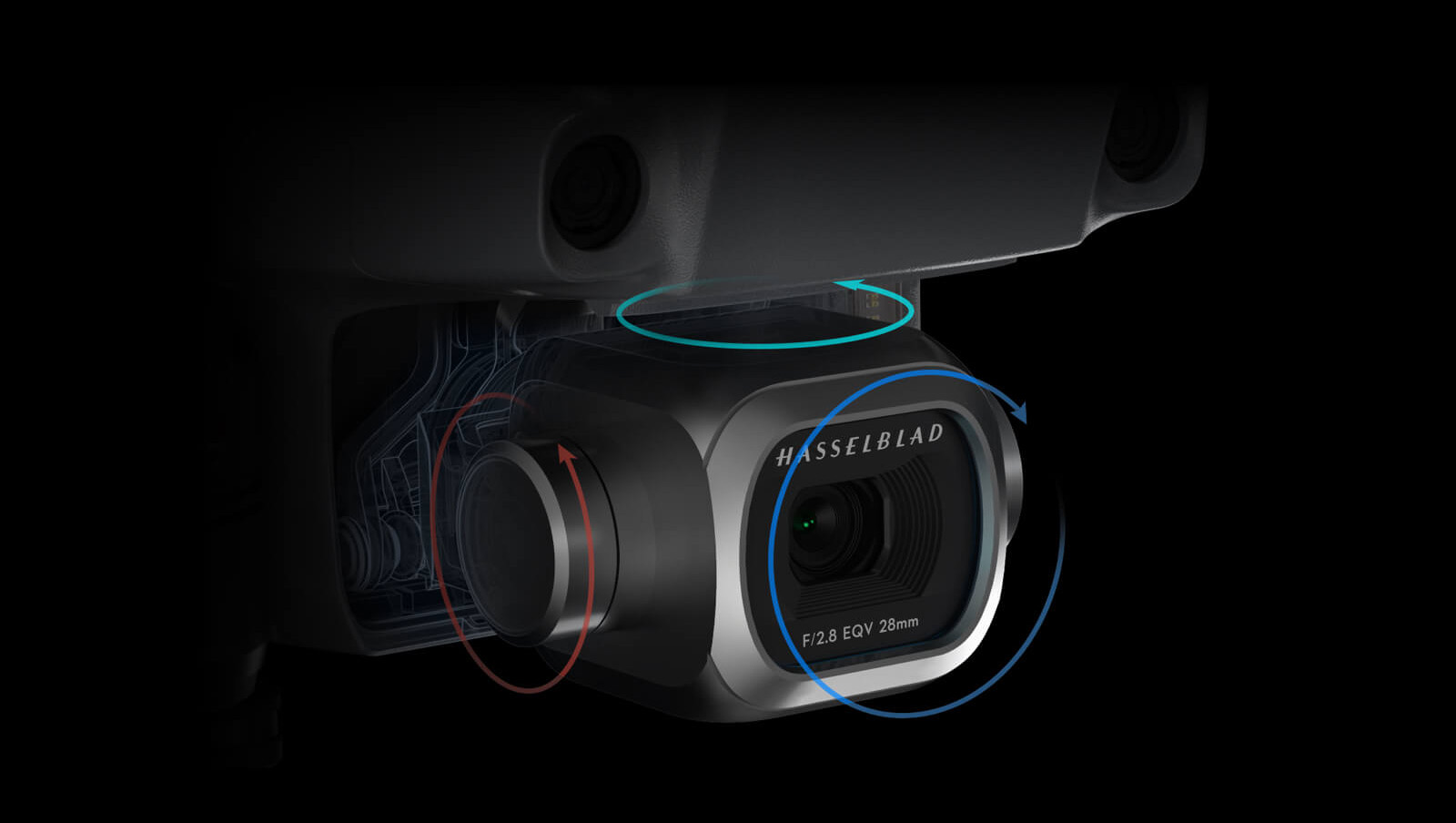 High quality filming system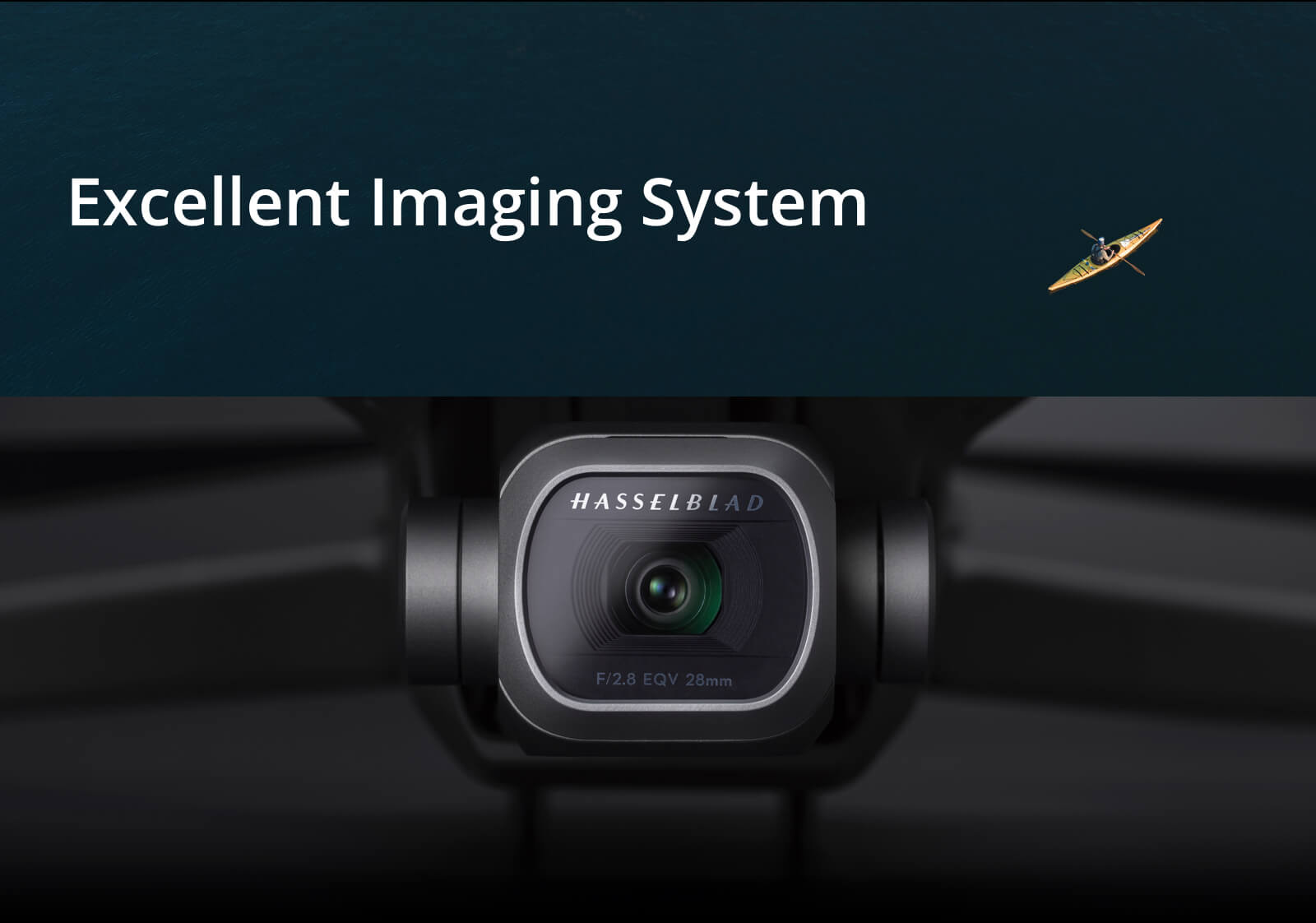 Mavic 2 Pro | Hasselblad camera
Made in Sweden, Hasselblad cameras are known for their iconic ergonomic design, impeccable image quality, and Swedish craftsmanship. Since 1941, Hasselblad cameras have captured a significant portion of the world's most iconic shots - including the first landing on the moon.
Co-designed in collaboration with Hasselblad after two years of tireless testing, the DJI Mavic 2 Pro comes with the all-new Hasselblad L1D-20c camera, which features the unique Hasselblad Natural Color Solution (HNCS) system to help users capture incredible 20 megapixel aerial shots with stunning detail.
1 inch CMOS sensor
The all-new 1-inch CMOS sensor has four times the active sensing area of ​​the original DJI Mavic Pro drone, allowing it to capture more information per pixel for even better dynamic range, signal-to-noise ratio and low-light performance.

10-bit Dlog-M Color Profile
The DJI Mavic 2 pro supports a 10-bit Dlog-M color profile that provides a wider dynamic range for greater flexibility in programmatic image processing.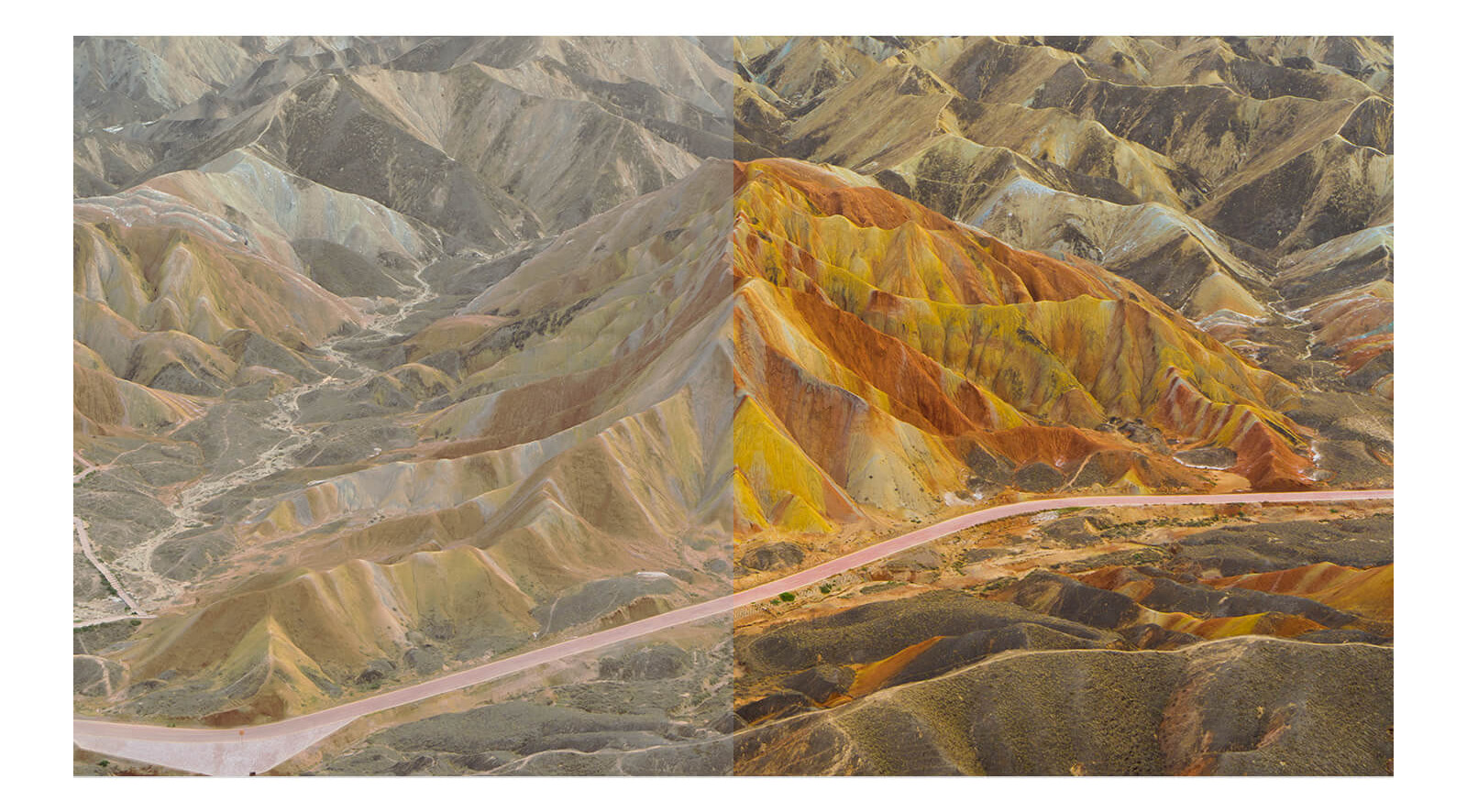 4K 10-bit 10 bit HDR filming

With 4K 10-bit HDR support, the DJI Mavic 2 Pro can be connected to a 4K TV with HLG and will immediately start showing footage with the right color tones, brighter accents and increased contrast, which makes HDR so appealing.palaikymu, DJI Mavic 2 Pro gali būti prijungtas prie 4K televizoriaus su HLG ir tuojau pat pradės rodyti nufilmuotą medžiagą su teisingais spalvų tonais, ryškesniais akcentais ir padidintu kontrastu, kas padaro HDR tokį patrauklų.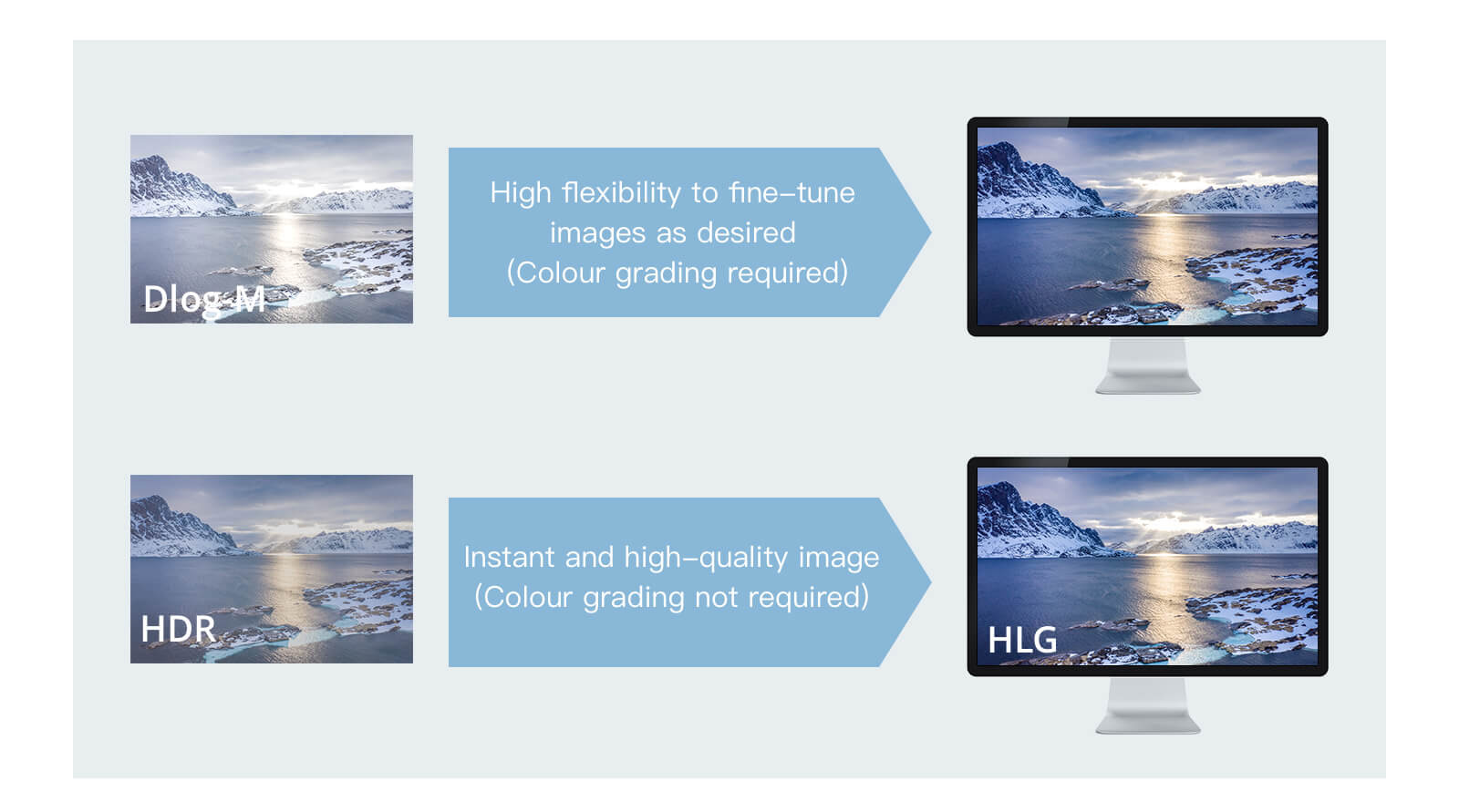 Adjustable aperture
The f / 2.8-f / 11 adjustable aperture gives you more flexibility when working in different lighting conditions.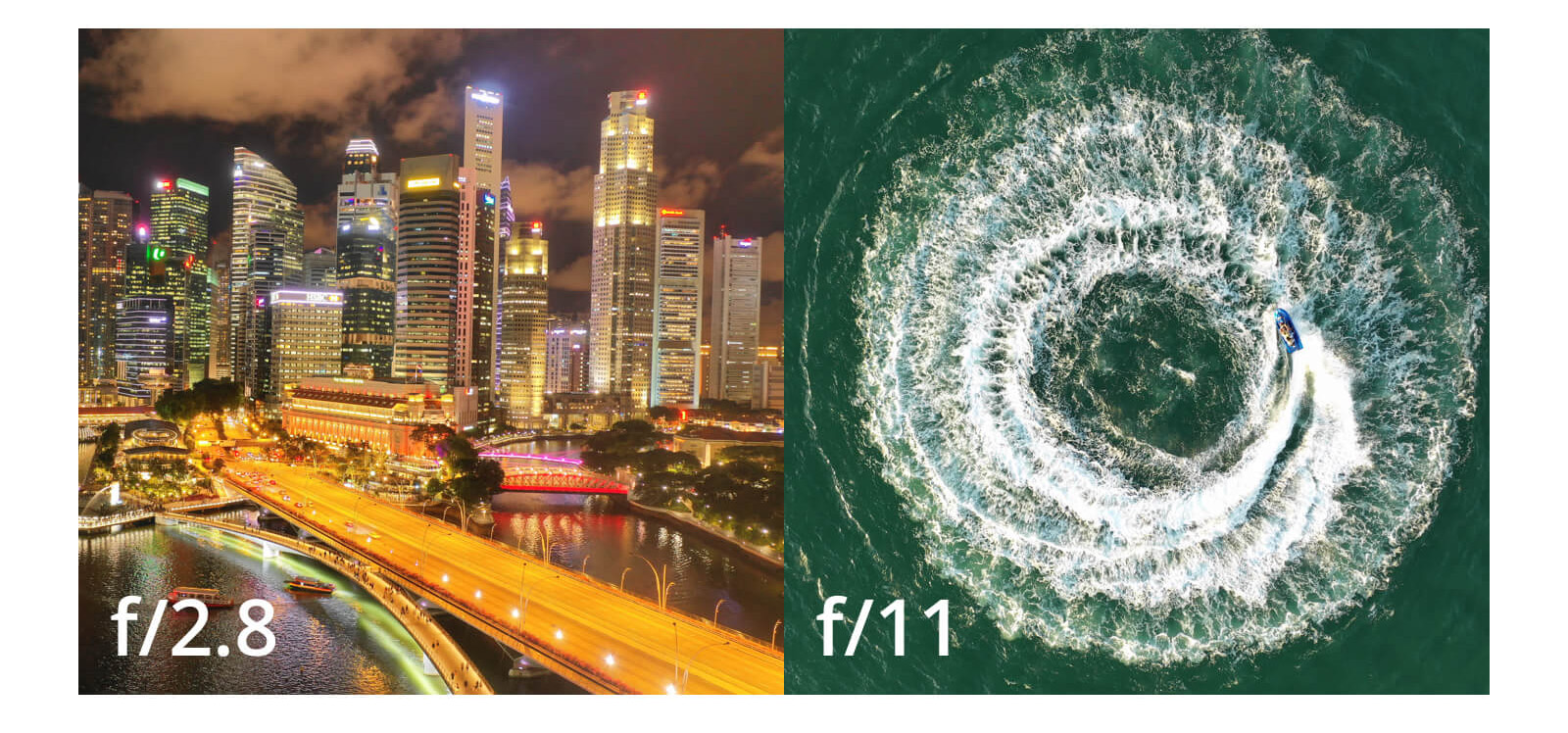 Based on a powerful 1 / 2.3-inch sensor capable of capturing images up to 4 times, including twice the magnifying optical zoom (24mm-48mm), the 5 DJI Mavic 2 Zoom drone's main purpose is to provide as much dynamic perspective as possible. Capture everything from wide-angle to mid-range shots for even greater creative possibilities.
More expressive mid-range shots
Compared to a 24mm1 wide-angle lens, the 48mm1 telephoto lens compresses your perspective, enhancing the parallax effect, creating a classic kinematic image.


Quiet and efficient filming
When shooting Full HD video, you can zoom in 4x (including 2x optical zoom) without losing image quality, giving you the ability to clearly capture distant subjects that would be just too dangerous to fly close to.


Fast and accurate focusing
Hybrid autofocus in DJI Mavic 2 Zoom combines frame aspect and contrast detection to achieve the most accurate focus up to 40% faster than before. The auto-focus tracking system keeps subjects sharp and clear when zooming in and out.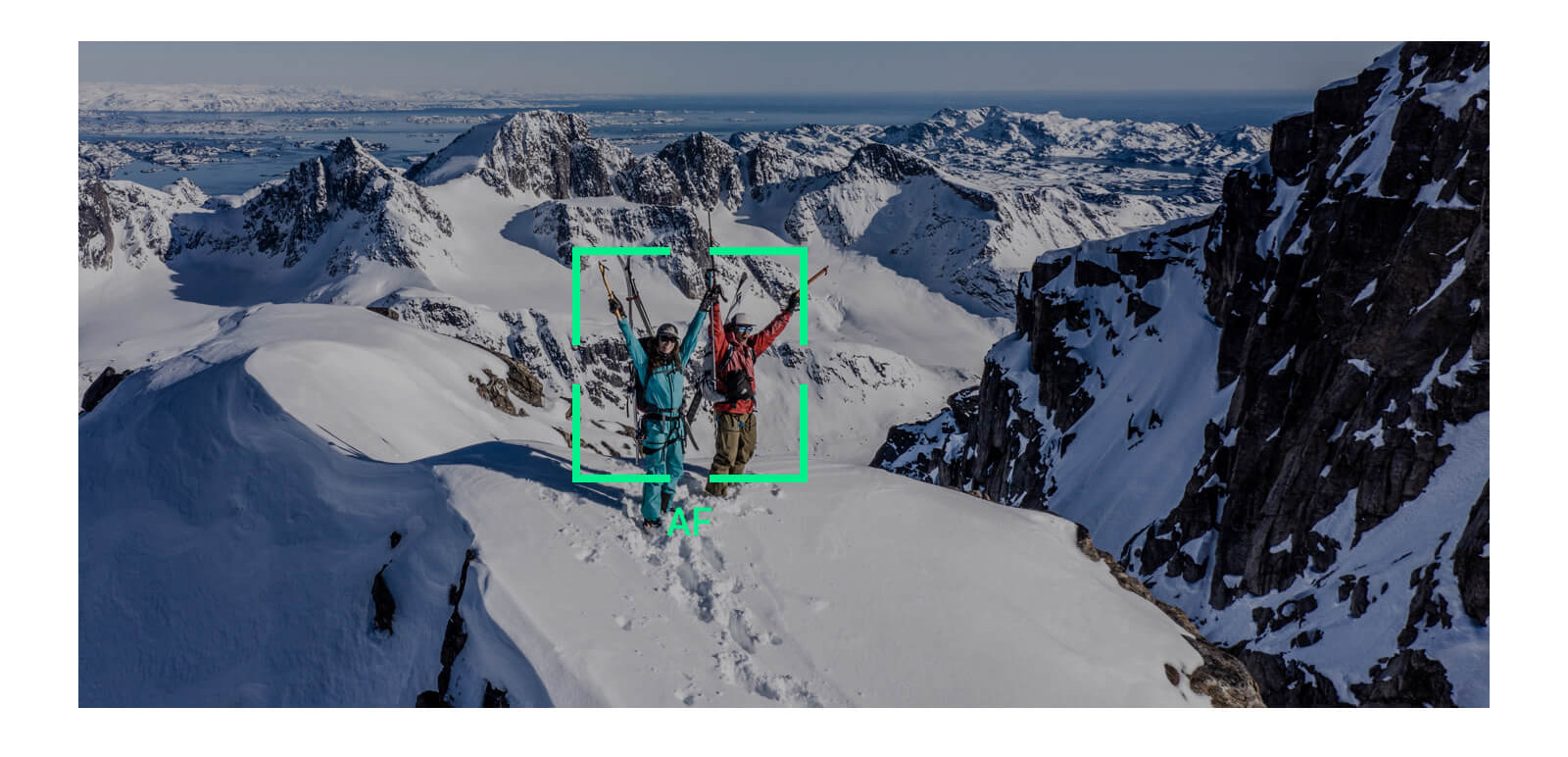 In - flight zoom
Dolly Zoom7 is a new Quishot mode for the DJI Mavic 2 Zoom drone that provides an incredible perspective never seen before with a built-in camera. Dolly Zoom automatically adjusts in-flight focus, adding an intense, visual effect. Set the appropriate focus speed for even more creative images when flying manually.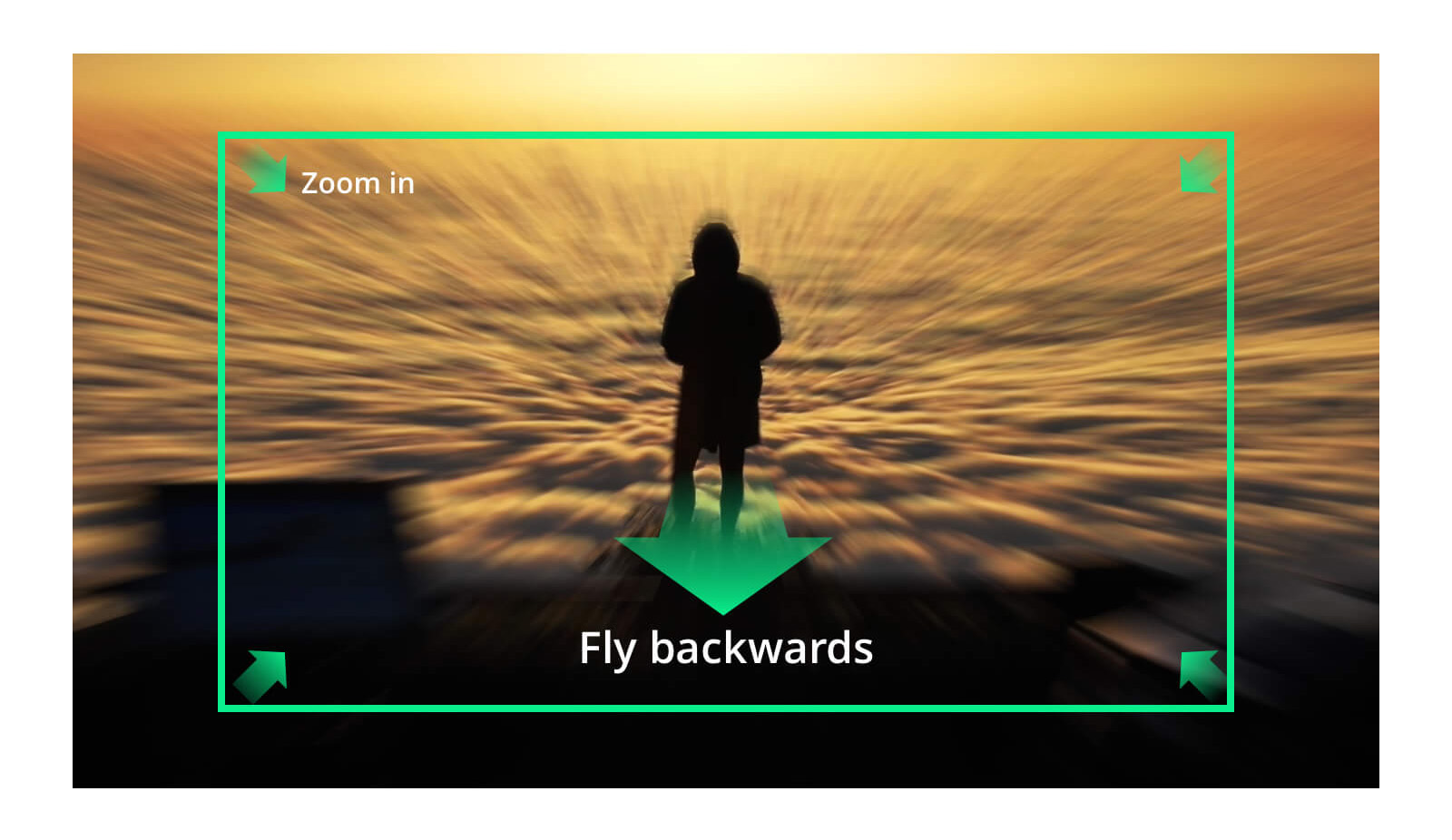 48 Megapixel super resolution photography
When shooting with a 24mm equivalent field of view, 1 camera will capture and combine nine photos using its telephoto lens, resulting in super-resolution 48 Megapixel photography with ultra-high detail.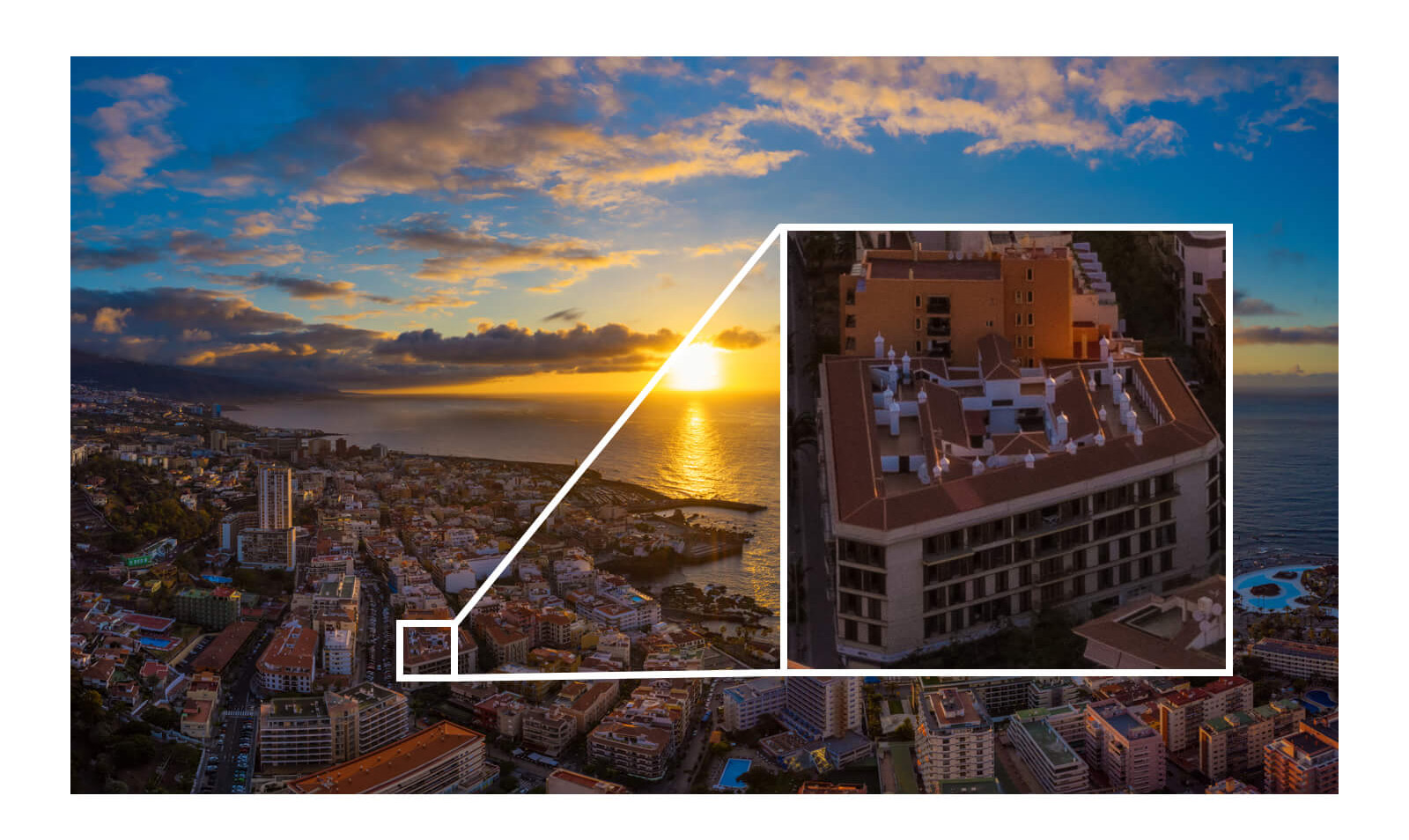 Hyperlapse function
With the Hyperlapse feature, the drone captures stable shots from the air and processes them automatically. JPEG and RAW photos can be additionally stored on a microSD card, leaving you even more freedom to process them on your own.

HDR photography
The improved HDR algorithm combines a sequence of multiple shots to extract a wider dynamic range and reduce unwanted unnatural effects.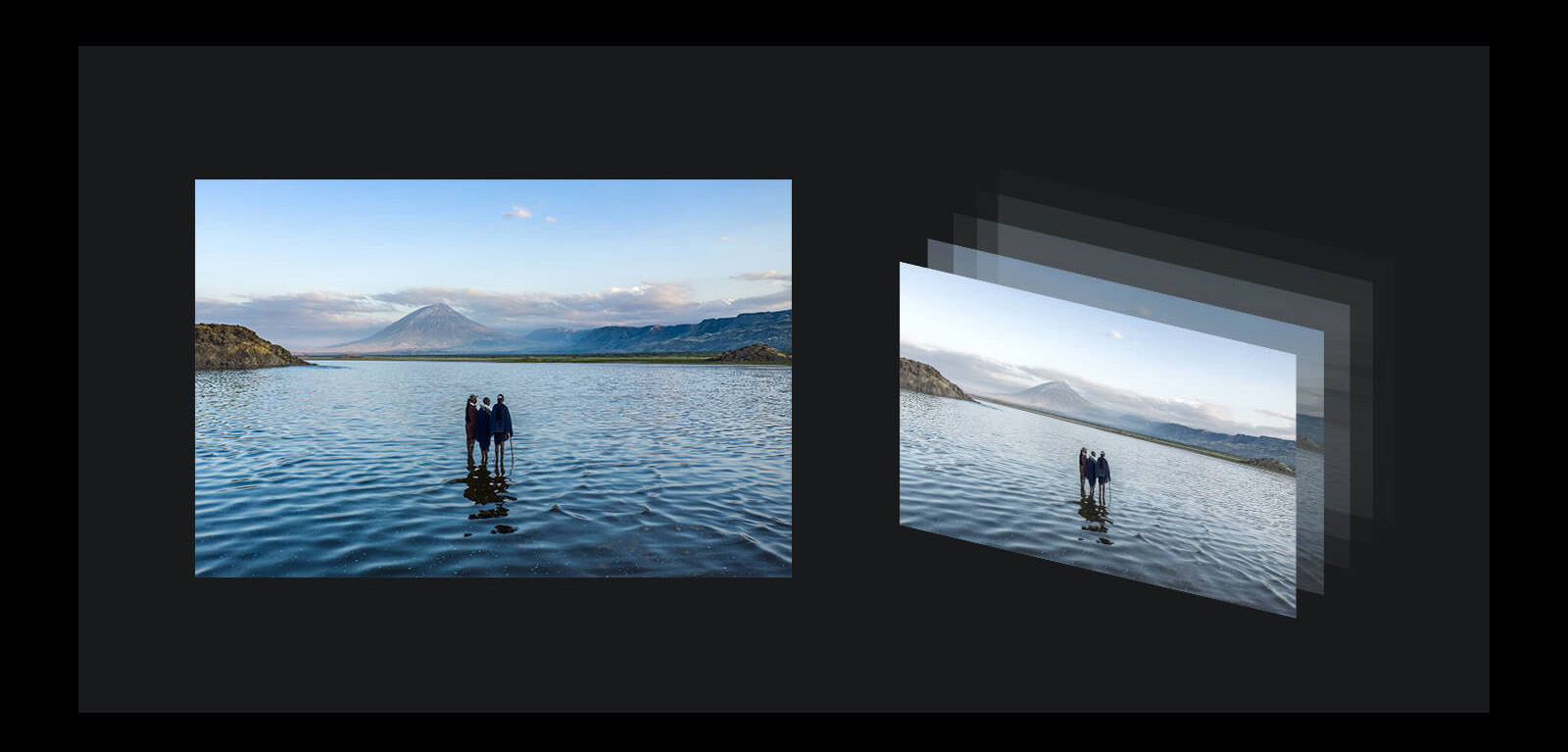 HyperLight
HyperLight photo settings are designed for low light areas, they improve the quality of your photos while drastically reducing 'noise'.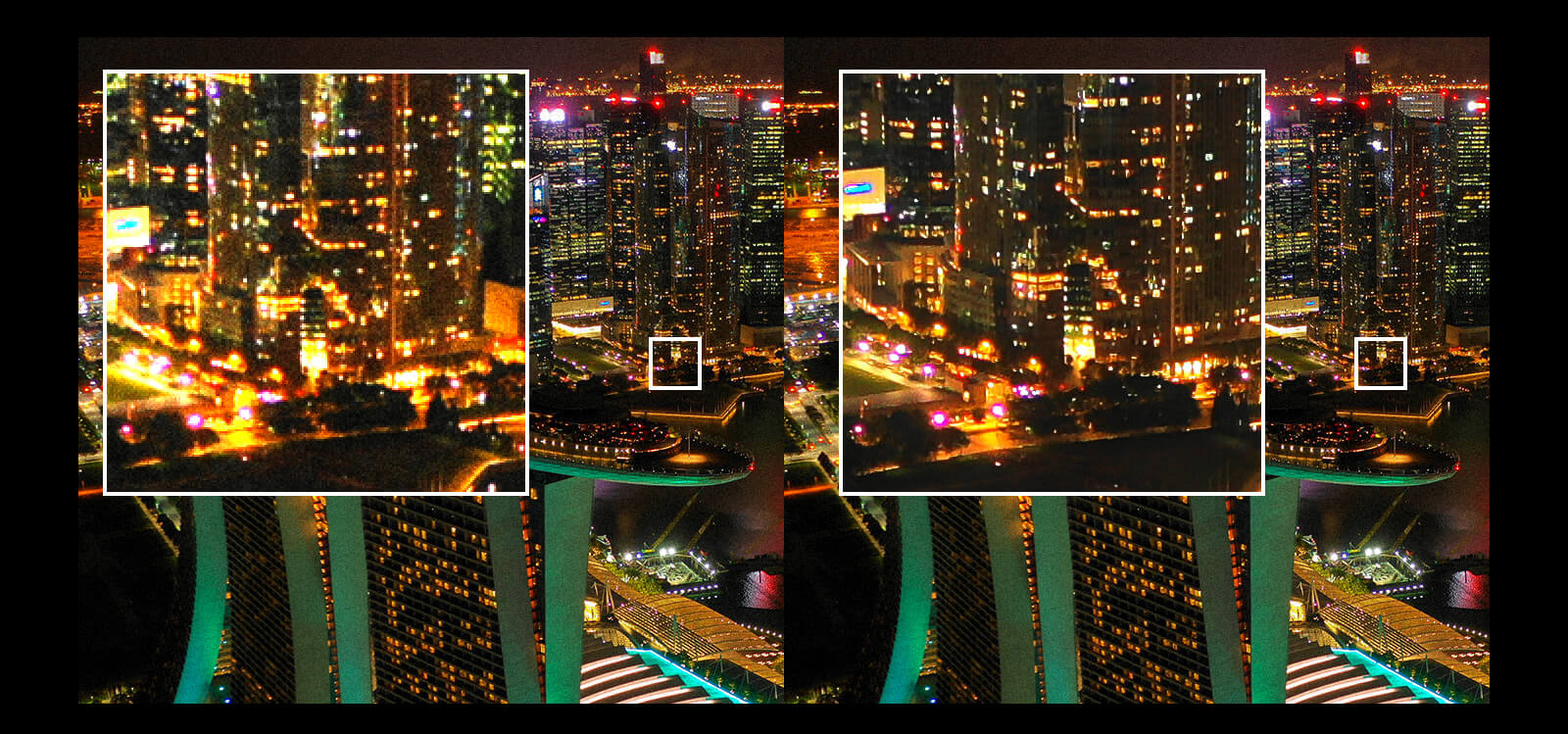 H.265 Coding for higher quality footage
Both DJI Mavic 2 models (Pro and Zoom) support the higher generation H.265 / HEVC encoding 5, which saves 50% more information than video encoded in H.264 / AVC format, thus retaining even more detail.

ActiveTrack 2.0
Enhancing both software and hardware with Active Tracking 2.0 will take your filming experience to a whole new level.

• Accurate recognition
Previously, the active tracking feature relied primarily on 2D images from the main camera to identify and track objects. Now with Active Tracking 2.0, the DJI Mavic 2 uses front obstacle avoidance sensors and a main camera to create a 3D model of the object and environment being tracked for increased tracking efficiency.
• Trajectory prediction
The trajectory prediction algorithm helps to keep the camera moving according to the assumed location of the object, even if its image is briefly obstructed by obstacles.

• High speed tracking.
In open areas without obstacles, the DJI Mavic 2 can track fast-moving objects such as cars and boats, even at speeds of up to 72 km / h.3.
* Obstacle avoidance does not work during this mode.
• Avoiding obstacles
Following an object, DJI Mavic 2 can plan its flight path on a compiled 3D map. He will recognize and avoid obstacles that arise in front of and behind him, all while filming the selected subject without stopping.
Panoramas
The DJI Mavic 2 drone supports four panoramic modes including Spherical, 180o, Horizontal and Vertical panoramas.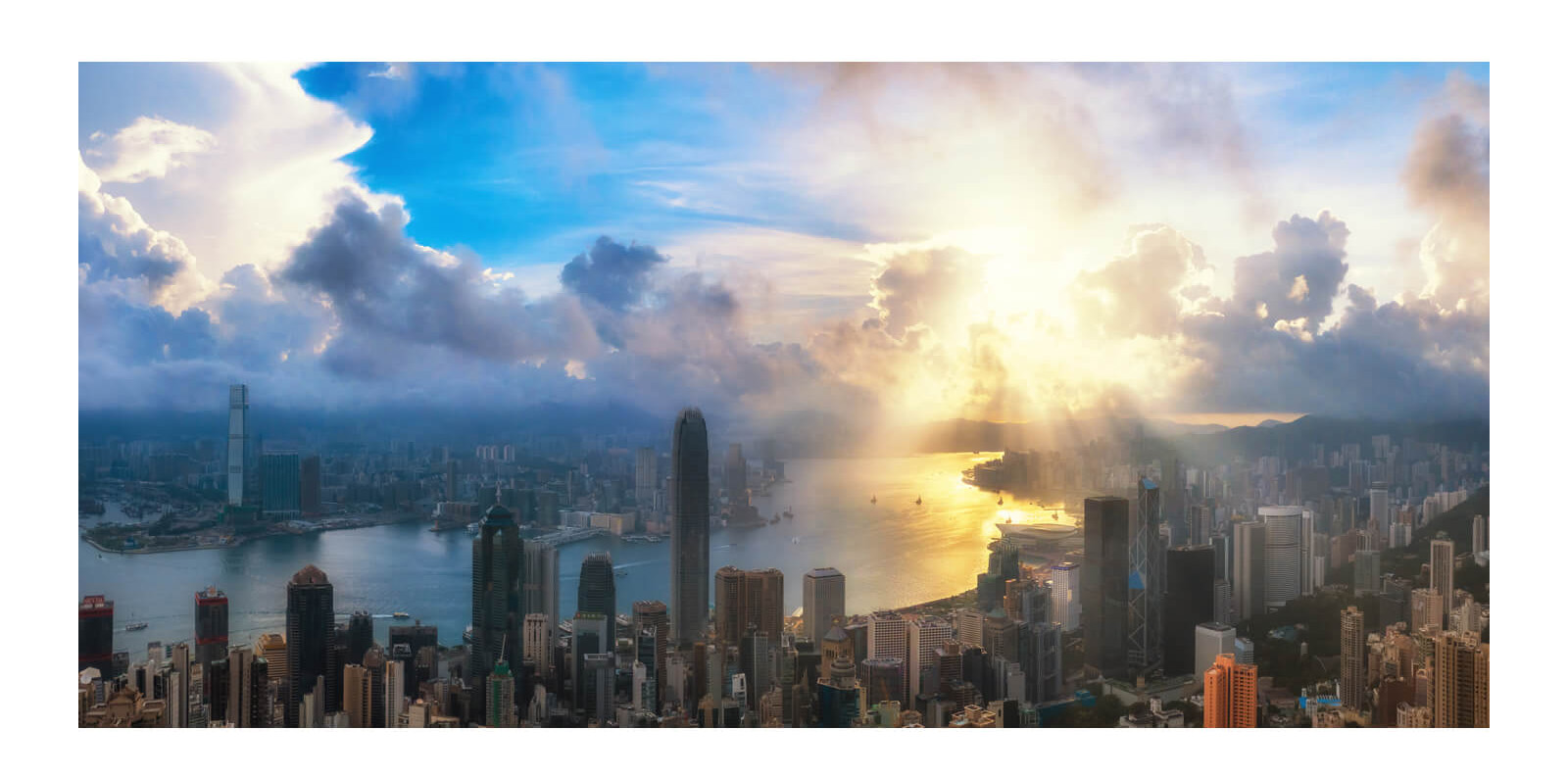 Photography from the air has become easy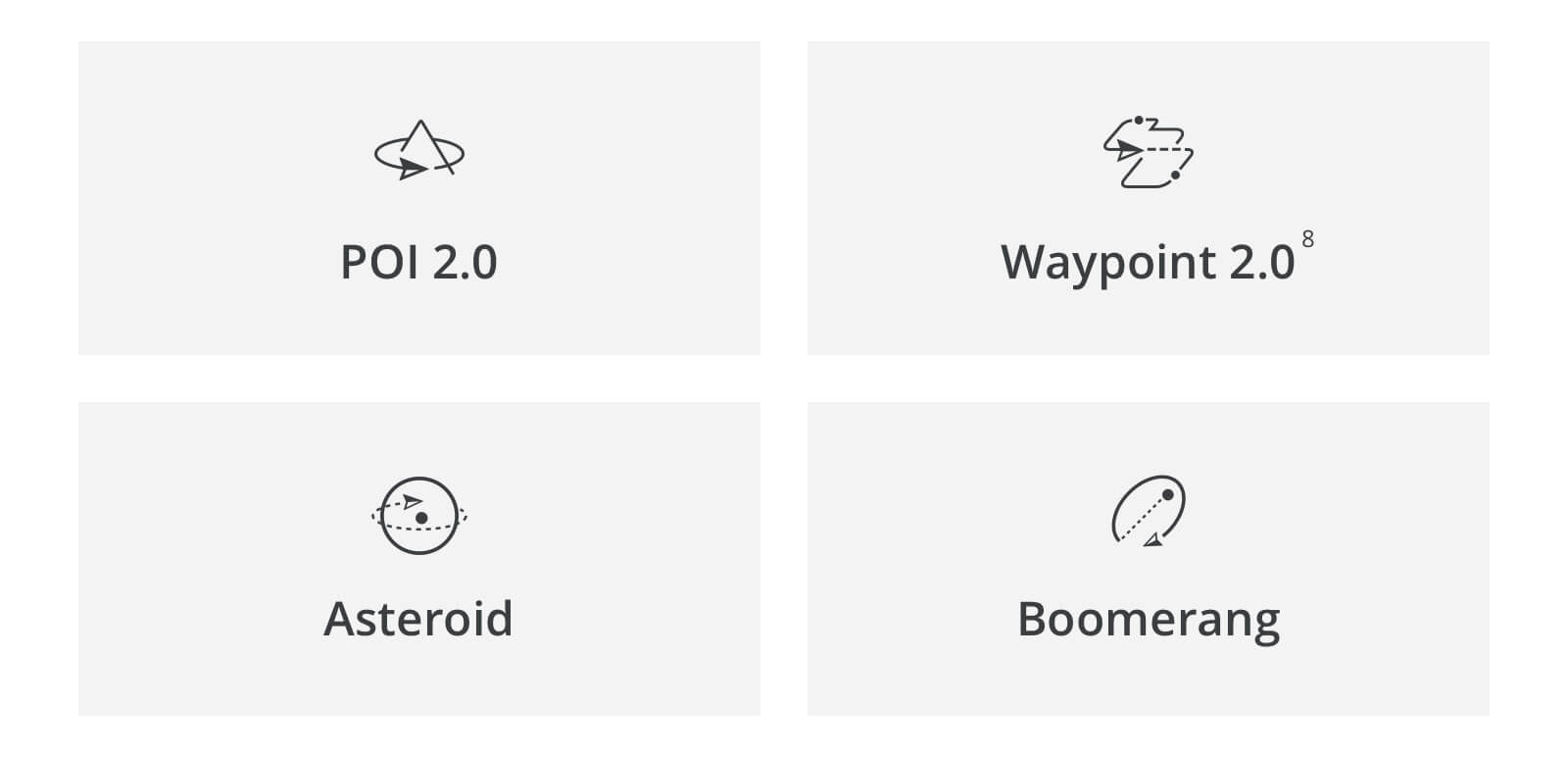 • Circling the desired object 2.0 - POI 2.0 (Point of interest)
• Registered Missions 2.0 - Waypoint 2.08
• Asteroid
• Boomerang
Summary:
• Excellent quality camera systems
Mavic 2 Pro - Hasselblad camera with 1-inch sensor and iconic image quality
Mavic 2 Zoom - 24-48mm optical zoom for maximum flexibility
• Powerful flying platform
72 km / h. Maximum speed, 31 minutes maximum flight time and reduced noise design.
• Smart and easy to use
The only drones that support Hyperlapse, ActiveTrack 2.0 modes and more.
35 mm equivalent focal length.
No signal obstruction, no interference in FCC regulations
Available at a constant flight speed of 25 km / h. At speed, without wind. In practice, flight times may vary depending on environmental factors and the flight modes used
The DJI Goggles glasses support the 2.4 GHz frequency, while the DJI Goggles RE supports both 2.4 / 5.8 GHz frequencies and their automatic real-time switching for better performance.
Some countries do not allow the use of the 5.8 GHz frequency due to their laws
HNCS was designed to offer a single color profile that optimizes the visible image and provides a wider color palette and improved contrast for multiple objects simultaneously. Standard color profiles are often not enough when working with subtle aspects of natural colors under different conditions because they apply too many or too few desired effects to existing colors.
This function only works with the DJI Mavic 2 Zoom drone.
It will be on the market soon.